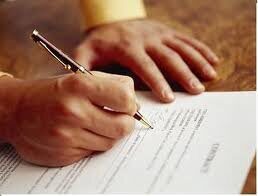 Successful business is impossible without the conclusion of a large number of civil contracts.
Civil contracts is the basis for setting up business and creation business connections. The contract must be legally competent, unambiguous, containing a clear mechanism for its implementation in practice.

We offer a full range of legal contractual support, including services:

- Drafting business contracts;

- Development of the amendments to the active contracts;

- Identification and avoidance of legal and economic risks before conclusion a contract.

We also provide services with legal support during your negotiations on the conclusion, revision and termination of the contract.